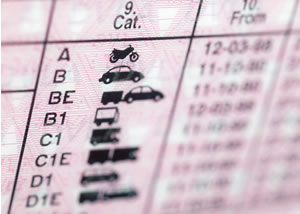 Those in the UK will be all too aware of how government departments have been leaking UK residents data more furiously than a fire-hose blasting through a colander.
Following the loss of the bank details of 25 million UK families a few weeks ago, another loss has come to light.

The Driver and Vehicle Licensing Authority (DVLA) – equivalent to the US DMV – has sent confidential details to 1,215 people to the wrong people.
The questionnaire displayed the drivers' names, addresses, birth dates, licence numbers and motoring offences records.
DVLA chief executive Noel Shanahan apologised and said it was in the process of contacting customers who have been affected. The DVLA put it down to "human error."
Shanahan told the BBC that the problem first came to light after the DVLA get calls from those who had received the envelopes.
The DVLA have setup a dedicated support line to help people who have been effected – 0800 085 2333.
Shower of cats
Hats off to The Reg who have a great opening line in its coverage, "Today's government data loss comes courtesy of the Driver and Vehicle Licensing Authority (DVLA) in Swansea."
That just about sums it up. We shudder to think about the impact of this type of data loss in a world where all of the UK citizens were held on a single ID Card database.
Here's the truth – the Government and their departments cannot be trusted with the personal and private information of the UK citizens.
[image courtesy of Motorcycle news]