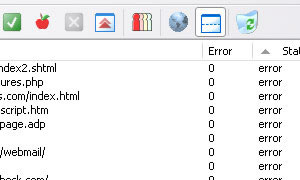 If your browser bookmarks have descended into chaos, with ancient URLs, duplicate entries and long-gone domains still littering your lists, you may want to check out AM-DeadLink.

This handy utility rummages about through your bookmarks list and sniffs out broken links and duplicate entries, and the gives you the option to delete them.
Conveniently, the program comes with an internal preview browser that lets you to take a quick peek at individual bookmarked sites so you can decide whether they're worth keeping or not.
The program also lets you backup your entire collection of bookmarks to a ZIP file (handy in the event of a system meltdown), download Favicons, export your bookmarks as a tab delimited text file or a comma separated text files.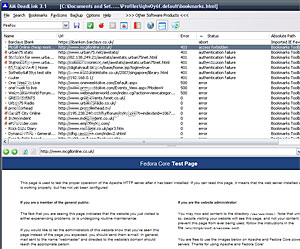 AM-Deadlink does it stuff with all the major browsers – Internet Explorer, Opera, Mozilla and Netscape – and it can also check links contained in CSV files.
Using the program is as easy as scoffing Mrs Easy's Famous Easy Pies on Hungry Day: simple point it in the direction of your bookmarks file and click the 'tick' icon and off it goes.
Depending on the size of your bookmarks file and the speed of your connection, you'll be presented with a comprehensive listing of the status of all your bookmarks, sortable by name, URL, error, folder or status – then it's simply a matter of weeding out the iffy ones.
It's as simple as you like to use and, best of all, it's free! We like.
AM-Deadlink is freeware and works with Win9x/Me/NT4/2000/2003/XP/Vista
http://aignes.com
Another freebie treat worth looking at from the same developer is AM-Notebook, a system tray utility for adding and organising notes and To Dos with a handy tree-style notes manager with support for text formatting and inserted images or objects.