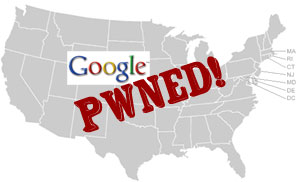 Search engine giants, nay, colossi, Goggle have once again increased their share of the U.S. Internet search engine market, eagerly surging past rivals Yahoo and Microsoft.

The figures for October 2007 come from market research firm ComScore, who say Google accounted for an almighty 58.5 per cent of all US searches, with the company's market lead increasing by 1.5 percentage points from September.
Coughing over the hill some considerable distance behind in second place is Yahoo, with 22.9 percent of the search market, a downward slide from the previous month's 23.7 percent.
Wheezing like a heavy smoker even further back is Microsoft, who managed to remain in third place despite losing an unhealthy chunk of US search traffic, with their share plummeting to 9.7 percent from 10.3 percent a month earlier.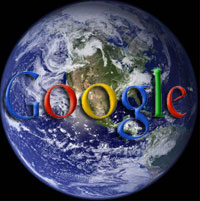 Trailing several laps behind and running with a limp is fourth-placed Ask Network, whose 4.7 percent share of the October total remained steady, while AOL/Time Warner Network's legs wobbled like Grobbelaar's, with their share slipping to 4.2 percent from 4.3 percent a month earlier.
According to ComScore, Google captured 6.1 billion of the 10.5 billion US Internet searches conducted in October, miles ahead of second place Yahoo's total of 2.4 billion.
Here's the league table with percentage changes, fact fans:
Leading Search Engines- October 2007
Google:58.5 percent (+1.5 points)
Yahoo: 22.9 percent (-0.8 points)
Microsoft: 9.7 percent(-0.6 points)
Ask Network: 4.7 percent (no change)
Time Warner Network: 4.2 percent-0.1 points)
Source: ComScore. Via