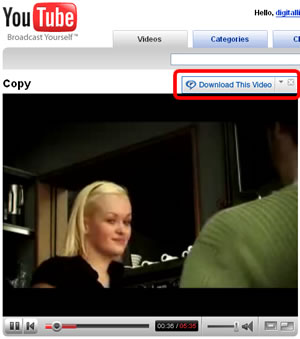 If you've been frustrated at only being able to get video content on to your iPod than Apple has sanctioned for iTunes store release, your waiting is over.
Real has just announced the release of the latest version of RealPlayer, which lets you load up videos from anywhere on the Internet – including Flash-based services like YouTube – straight on to your iPod via your computer, as long as the content doesn't have DRM protection on it.

There have been some applications around for a while that let you save videos, including Flash, to your computer, but where the new RealPlayer is different is that Real makes it a single click. This is celebrated by Piers Heaton-Armstrong, General Manager Consumer Products & Services, EMEA, RealNetworks at Real, "The new RealPlayer makes online video management a straightforward one-click process and expands the reach of non-DRM protected content onto the iPod for the first time."
The Apple iPod Nano, iPod Classic and iPod Video devices are currently supported and there's also plans to include Apple iPhone and iTouch video transfer support in early 2008.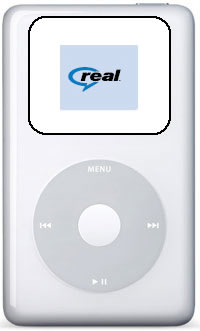 If you want to transfer the videos that you've downloaded to DVD, you'll need to splash out £20 and get the RealPlayer Plus.
We're not too sure how transferring the Flash videos to the iPod works. We're waiting to hear back from Real how that is achieved, but it's possible the videos may be converted to Quicktime video before being loaded onto the iPods.
Coming soon
It's not just the English speaking world that will benefit from this as there's nine different languages planned to be supported.
In addition, RealNetworks is also releasing a beta version of the new RealPlayer for Mac users which will allow the download and playback of non-DRM protected Flash videos from the Web.

Apple: Toys Out Of The Pram?
When Real started offering the ability to transfer content from their service to the iPod a while back, Apple got a little sniffy, effectively shouting "That's not fair! You're playing with our ball, it's only us who can play with it!"
When we asked Real about Apple's reaction to this latest version of RealPlayer, they were less than forthcoming, saying that they didn't know "what the reaction might be."
Choice for the consumer can't be bad can it?