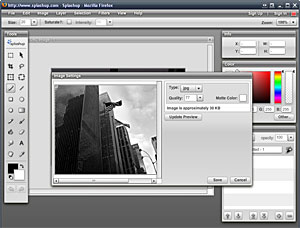 Sporting an interface that could at best be described as a 'loving tribute' to the legendary – and vastly expensive – image manipulation program Photoshop, Splashup is a cunningly clever web-based editing tool and photo manager.

Able to run in just about any regular desktop browser, Splashup packs a surprisingly powerful set of editing tools that should make Photoshop users feel (ahem) right at home.
The web-based image editor integrates with photo sharing sites like Flickr, Facebook, and Picasa and lets you upload files off your own desktop (or from your webcam) for editing. Files can also be uploaded straight off websites into the editor by inputting the URL directly.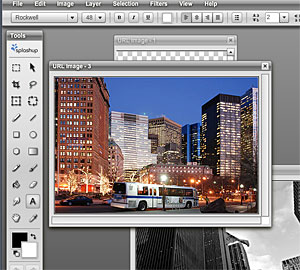 There's a handy collection of powerful editing tools available including image rotate/resize, crop brightness/contrast drawing tools, brushes, colour picker, gradient fills, filter effects, smudge and erase. This really is a powerful editor.
What really makes this package stand out from the crowd though is the presence of layers with
blend and opacity effects backed by the ability to work on multiple images at once.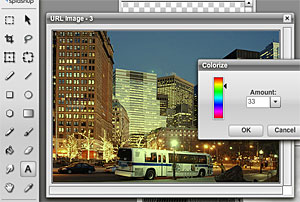 Just like a grown up image editing package, images can be saved in a variety of formats (jpg, png and fno) with the ability to set and preview compression levels with a readout of the saved file size.
The program works more or less in real time, although there was some lag loading images and between some effects and at one point our background image disappeared altogether! Others have reported selection problems but the company (formerly Fauxto) have a reputation for constantly improving the product.
Even with these minor glitches, Splashup is a great example of what can be achieved with emerging Web 2.0 technologies and we could see this being a handy tool for travellers and designers looking to quickly edit images.