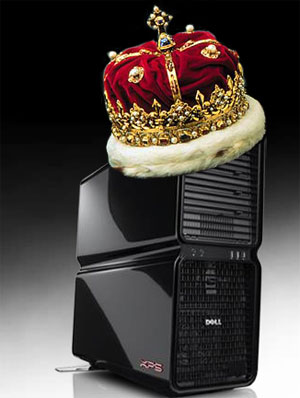 Dell remains the King Of The Hill of PC sales in the United States, owning a hefty 29.1 percent of the market ahead of nearest rival Hewlett-Packard, at 25.7 percent.
The figures come from the latest quarterly PC shipment report from Gartner, who placed a surging Apple in third place with 8.1 percent of the US PC market (in a similar report, rival analysts IDC put Apple's share at a smaller 6.3 percent of the U.S. market).

Apple's PC shipments soared by 1,338,000 units in the third quarter of 2007, a 37.2 percent year on year rise that adds up to a mighty impressive increase of more than eight times the industry growth rate.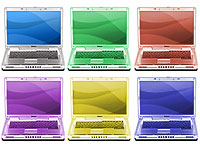 However, Apple can expect to be turfed out of the number three slot pretty quick as a result of Acer completing its buy-out of Gateway and the joint sales figures being combined.
Globally, Apple's US success hasn't been replicated either, with Gartner's report failing to place them anywhere in the top five vendors overall.
Gartner noted that global PC shipments totalled 68.5m units in the third quarter of 2007, a rise of 14.4 percent with notebook computers selling at a far faster rate than desktops.
"The appeal of portable PCs in all regions continues to propel the PC market at a remarkable pace and sets the stage for a very strong fourth quarter," mused Loren Loverde, director of IDC's Worldwide Quarterly PC Tracker.
"Falling costs, aggressive vendor competition and rising commercial spending in all regions, along with relatively low penetration and rising consumer income in emerging markets, will sustain high growth over the next couple years," Loverde continued.
PC shipments in Asia Pacific hit 18.7 million units, a 23.4 per cent increase from a year ago, with totals fuelled by strong sales in China and India. In the US, however, PC shipments only grew by 4.7 per cent, well below Gartner's forecast of 6.7 per cent growth.