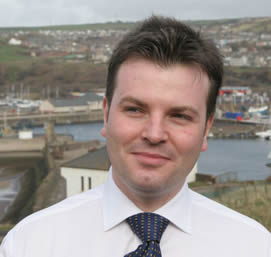 Post Digital switchover, Jamie Reed, the MP for Copeland (that includes Whitehaven) and Chair of the All Party Parliamentary Group on digital switch over, has a lot of interesting things to say, both about the run up to this week and following it.

The discussion covers reservations that the residents of Whitehaven had before hand and how the residents actually gained from going first; the attention that Whitehaven ended getting not only in the UK, but around the world, including getting into the New York Times.
Later on we cover the needs of the frequency freed up by analogue switch off and how HD is a requirement for future viewing – quite opposite to the views of OfCom, who are planning to auction off all of the frequencies that will become available.
[audio:https://digital-lifestyles.info/media/audio/Jamie-Reed-MP-whitehaven.mp3]