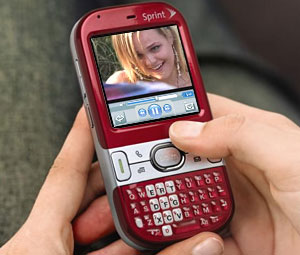 Palm is still battling to regain lost ground with the company posting a quarterly net loss of $840,000, a hefty slump down from the S$16.5 million net income notched up for the same period last year.
The company's downward slide has been mainly caused by the decline of their traditional PDA (personal digital assistants) market, although their well regarded Treo phones continue to do reasonable business, shifting 689,000 units during the quarter, up 21 percent from last year.

Total smartphone revenue for the period was $302 million, a 12 percent increase over last year, while Palm PDA sales now make up just 16 percent of its business, down a third from last year.
Overall revenue for the quarter hit $360.8 million, slightly up from the $355.7 million notched up during the same period last year.
Even though these figures look encouraging, Palm's 20 percent increases in smartphone volumes pales in comparison to the sector's 50 percent growth, meaning that Palm continues to lose market share.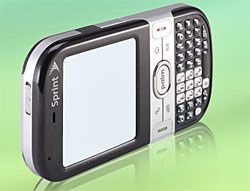 After the disastrous abandonment of their doomed Foleo project, Palm is looking to grab a bigger slice of the smartphone sector with its new range of low-end phones.
The Windows Mobile 6-powered Treo 500v (which we favourably reviewed last week) has already been released in Europe while an interesting new Palm OS phone called the Centro has an imminent US launch.
The Centro packs many of the features of the successful Palm 755p, but in a fashionably small package, with Sprint US offering the phone for as little as $99 for two year contracts (see below for the Centro's specs).
There's no news yet about a European release which is rather a shame because we're quite taken with the look of this skinny number and our long serving Treo 650 is now looking extraordinarily tatty after years of hard use.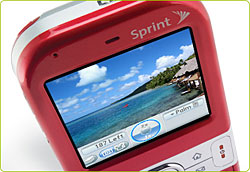 Gartner analyst Todd Kort shares some of our enthusiasm abut the Centro, commenting that it's a "reasonably good-looking product" but warned that "Palm is still sort of playing catch-up."
Looking to the future, Kort speculated that there could be an "interesting breakthrough-type product" coming from the company, probably coming from the new Linux-based software platform which is currently being developed by Palm, although we may have to wait until the end of next year to see the results.
Palm Centro Specs
Display 320×320 pixel Transflective colour touchscreen, supports 16-bit colour (up to 65K colours)
Radio Dual-band CDMA2000 EvDO backward compatible with 1XRTT and IS95 (no GSM version yet)
Platform Palm OS 5.4.9
Bluetooth Wireless Technology Version 1.2
Memory 64MB available user storage
Camera 1.3 megapixels with 2x digital zoom and video capture
Battery Removable 1150mAh, lithium-ion
3.5 hours talk time, up to 300 hours standby time
Expansion microSD card (up to 4GB supported)
Connector Multi-connector
Dimensions 4.22″ (L) x 2.11″ (W) x 0.73″ (D); 4.2 oz
Colours Ruby and Onyx
System Requirements Windows XP, Windows Vista, Mac OS X v10.2-10.4
Centro