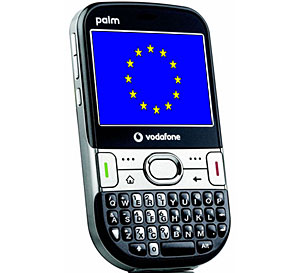 Thanks to the European Commission, mobile phone calls within the EU have just got a whole load cheaper.
The Commission has wielded its mighty powers to establish limits on how much mobile phone operators can charge their customers, with calls now costing no more than 34 pence a minute, while incoming calls are now pegged at a 17p/minute rate.

The new limit will see some operators having to cut their exorbitant calling charges by more than half in a move widely applauded by consumer groups.
Sadly, the new legislation doesn't apply to text/picture messaging or to Internet access charges, which some companies continue to make a very pricey business for travellers.
The European Commission acknowledges that those prices are high, but fosters high hopes that operators will lower them voluntarily soon (Oh look! There's a purple pig gliding past our window!).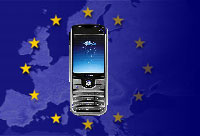 The Big Daddyess of European Telecoms, Commissioner Viviane Reding, is also looking to reduce 'termination charges' (the cost incurred when calls are transferred from one network to another).
"We hope we've now seen the last of excessive roaming charges," she told the BBC, adding, "The Commission will, however, continue to monitor prices, in particular for SMS and data roaming, to make sure consumers do not suffer in other ways and to ensure after three years there is no longer a need to regulate."
Waving her big EU-powered legislative sword, Reding continued, "I hope that operators now understand the EU's ability to act. My message to them: Move now and bring SMS and data roaming charges down quickly, or we will be forced to also intervene there very shortly."