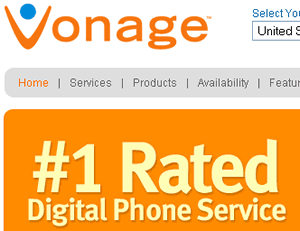 The shares in US VoIP firm Vonage dropped as low as 33.2% down on Tuesday in reaction to yesterday's patent case order against them. They're down a further 19.2% 23.1% today, as we write.

Sprint Nextel sued Vonage and was awarded $69.5m in damages. The case started in 2005 with Sprint claiming that Vonage had infringed 7 of Sprints patent, covering connecting Internet phone calls. Their defence was the patents were flawed, therefore should never have been approved.
Kansas City jurors had to endure three weeks of testimony, and 2 days of deliberation, before finding that Vonage deliberately violated the patents.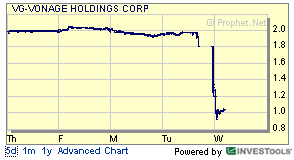 An appeal by Vonage has been promised, as has an attenpt to work around the infringed patents.
In March another case was found against them for violating three of Verizon's patents. For their trouble they got a $58m fine hit and were forced to pay 5.5% royalties on their sales.
With such trouble, it's no surprise that their shares have been hit – they're down over 81% this year. Their 52 week high was $7.89, as we write they're at $1.05.