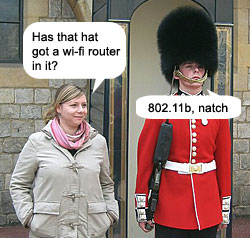 When it comes to Wi-Fi, London is the big cheese of wireless connectivity according to mobile services firm iPass.
iPass's new research found that London had the highest level of hotspot use by business folks, with four times as many besuited Wi-Fi sessions than the number two and three cities, New York and Chicago.

When it comes to Wi-Fi use by nation, it's a different story, as the US romps home with hotspot use making up 56 percent of the worldwide total, followed by the UK (13 percent), Germany (7 percent), Switzerland (4 percent) and the Netherlands (3.5 percent).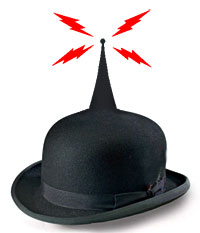 The big Wi-Fi growth areas included Australia, which registered an almighty 780 percent hike since June 2006, and Germany where a hefty 379 percent rise was noted during the same period.
Overall, Wi-Fi hotspot usage by business users increased by 68 percent over the last six months of 2006, with the figure rising to 141 percent for the first half of 2007 compared with the first half of 2006.
People are spending more time wirelessly connected too, with daily Wi-Fi usage leaping 25 percent to 89 minutes in the first half of 2007, compared to 70 minutes in the last half of 2006.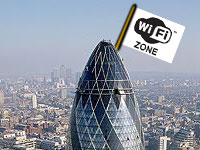 "The results indicate that business demand for Wi-Fi hotspots has grown from a novelty to a mainstream need," insisted Joel Wachtler, iPass VP of marketing and strategy, in a press release.
"We are also seeing that use of hotspots is a global phenomenon, with the standard for growth being set in European and Asian countries," he added.