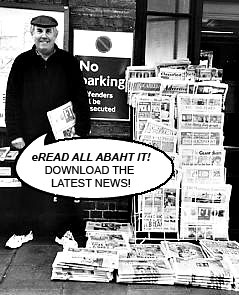 Online bookseller Amazon is about to unveil a wireless electronic book reader, according to The Independent.
Described as "a kind of literary iPod," the paper reports that UK publishers are already scrambling to digitise their entire range of titles in time for the product's launch, rumoured to be as close as a month away.
The book reader follows hot on the heels of the Sony eBook Reader, which impressed us after a brief hands-on trial a while ago. Sony's device is around the size of a hardback book, is easy to read in daylight and can store up to 80 digital books with a battery life of around 7,500 pages.

Penguin are already busily digitising their books, and their digital director, Jeremy Ettinghausen, told the Independent: "With Amazon and Sony both reported to be planning electronic book reader launches in the UK, we are highly positive about the market for digital books."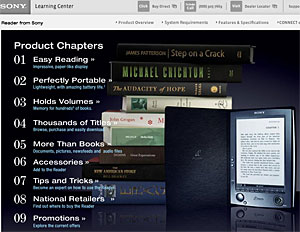 A wireless electronic book reader should prove a hit for retailers who could offer an instant digital fix of a wide range of downloadable books – and presumably magazines and newspapers – at outlets like cafes, airports, bookshops and libraries.
With a single device packing dozens of books, holidaymakers will no longer have to lug about heavy piles of books, while students will have more room in their bags for essentials like beer and MP3 players.
Of course, many might find the could touch of a 'virtual' onscreen book nowhere near as satisfying as a well thumbed book, and we're probably inclined to agree in most instances. After all, books don't run out of batteries, you can take them anywhere with you and it's not the end of the world if someone half-inches your George Orwell when you slumber on the beach.
However, we've already in the habit of carrying around books on our trusty Treo (thanks to the free Plucker reader and the superb free Project Gutenberg library) and although it's no replacement for a 'proper' book, it's great to be able to dip into a book when you're stuck on a train.
Amazon is keeping Mum about their electronic book, but it's rumoured to be called the "Kindle" with a price tag in excess of $400 (£200, or around 400 jumble sale books).