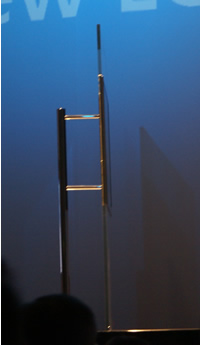 Sharp have shown their next generation LCD TVs – the summary?
They are phenomenally thin – extraordinarily thin.
How thin? 20mm thin, increasing slightly to 29mm at their thickest part. Crazy isn't it?
The bezel is just as slim, with the top coming in at 20mm at the top and 25mm on sides.

While the screen is super thin, the innovation doesn't stop there.
With an eye on the environment, power consumption of panels will be significantly lower than currently available technologies.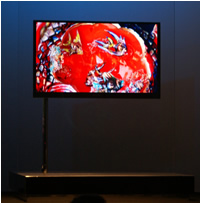 With a power usage of the 50″ screen being 140 kWh/year, it is half of a normal LCD TV and a quarter of plasma.
As far as release date or cost – it was made clear at the start of the presentation that no details would be revealed.
When this baby gets to the street, it's going to make all of the current LCD screens look rather chubby and power hungry.

This was written on a Blackberry Curve and sent via the Vodafone network.