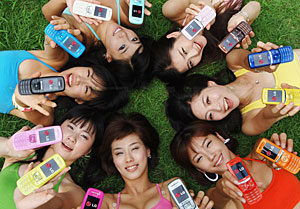 LG has lined up a bevy of beaming babes to loll about on the ground and look improbably over-enthusiastic about a range of new colours for their LG-SC330 phone.
The compact slider (also known as the KC3500/LC3500 depending on where you buy it) has now shaken off the dull black and white colour scheme forced on it by The Man and gone colour crazy – and look at the hot chicks it's attracting already!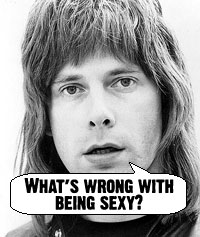 Resplendent in a near rainbow-spanning suite of fourteen colours including Bubble Pink, Mint, Marine, Sunny Orange and Magenta, a veritable army of scantily clad young ladies were needed to show off the full girth of range.
The cynical among you may think that this adds up the sort of cheap, blatant sexism last seen at the 1977 Motor Show or in Benny Hill TV reruns, but we're confident that all of the foxy fleshpots are in fact full-time employees of LG who just happened to be the nearest folks around to show off the phones.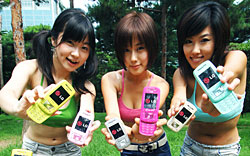 Anyway, back to the more mundane topic of the phone, the LG-SC330 first came out in May and packs a 1.3M digital camera, onboard MP3 player, M-Banking, microSD, a built in e-dictionary and a text to speech engine which can read out messages and appointments etc.
The thing measures up at 96mm x 48mm x 17.6mm and weighs lightweight 90g (ladies not included).