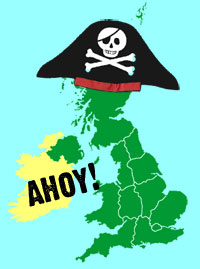 Illegal music downloads have soared to an all-time high, with more people than ever filling up their hard drives with MP3 booty according to the Digital Music Survey 2007 study.
Now in its fourth year, the survey – carried out by Entertainment Media Research in conjunction with media lawyers Olswang – found that 43% of UK consumers admitted to downloading music without paying for it, adding up to a hefty hike from 36% in 2006.

Dodgy downloaders are feeling less worried about having their collars felt for their nefarious activities too, with just one third spinning the worry beads, compared to over 40 per cent last year.
The study also found that the growth of social networking websites such as MySpace and BeBo is helping to "democratise" the music industry, with more people discovering top tunes online instead of through the radio or music TV.
Of the 1,700 UK consumers surveyed, 86 per cent said that they had used a social networking site this year, up from 74 per cent in 2006, with 40 per cent of social network users having music embedded in their personal profiles. This figure rises to 65 per cent among teenagers (did we tell you how much we chuffing hate it when you look at a MySpace profile and some dreadful song unexpectedly blares out?)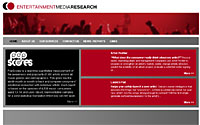 Russell Hart, chief executive of Entertainment Media Research commented, "Social networks are fundamentally changing the way we discover, purchase and use music. The dynamics of democratisation, word of mouth recommendation and instant purchase challenge the established order and offer huge opportunities to forward-thinking businesses."
Commenting on the slowing growth of authorised downloads (up by just 15 per cent this year, compared to 40 per cent in 2006), Hart said that folks are donning their pirate's hats and grabbing illegal downloads because official downloads are seen as too pricey.
The survey backs up that claim, with 84 per cent saying that older digital downloads should be made cheaper, while nearly half (48 per cent) said that they'd be happy to pay more for newer releases.
John Enser, Oslang's head honcho of music, added: "The music industry needs to embrace new opportunities being generated by the increasing popularity of music on social networking sites. Surfing these sites and discovering new music is widespread with the latest generation of online consumers but the process of actually purchasing the music needs to be made easier to encourage sales and develop this new market."