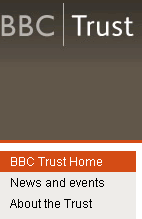 If you listen to our interview with Mark Taylor, you'll have heard a very interesting point that was raise in the OSC discussion with the BBC Trust.
The BBC Trust are totally fine with BBC content going out to over the Internet _without_ content protection – ie DRM.
This would be in-line with the BBC's view of distributing their TV content over satellite in the UK, where in 2003 they made Sky beam out the BBC TV channels without encryption – much to Sky's displeasure – saving themselves £40m – £85m in the process.
This is of course still an avenue open to the BBC. We wonder how much of the License payers money would be saved on DRM if they were to take this route?