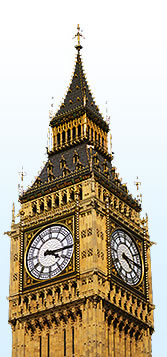 Trebles all round at Twofour Digital as they announce the winning of the three year contract to produce and host the webcasts of all proceedings from the House of Commons and House of Lords, made available through the Parliament Web site.
The webcasts include live coverage of all UK parliamentary proceedings and Select, Public Bill and General Committees as well as selected archive footage.
We imagine this is in no small way due to Phil Haggar now being within the Twofour fold, them having bought his Makeni Webcasting production company back in April this year.
What's the relevance? We first met the very competent Mr Haggar when he ran Westminster Digital way back in 1999 – whose business backbone was … Webcasting Parliament.
It appears that Twofour's ambitions don't stop there, besides growing through acquisitions of companies, it's also working for the European Parliament to design and deliver a ground breaking webTV channel broadcasting scheduled content in 20+ languages.