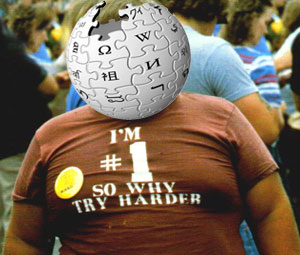 Despite its well documented problems with vandalism and inaccuracies, the Wikipedia has scooped up another 20 million unique monthly visitors in the past year, making it the number one top online news and information website.
According to Nielsen/NetRatings, the online encyclopedia registered 46.8 million unique visitors in May – up a hefty 72 percent from June 2006.

Their figures have kept Wikipedia sitting pretty at the top of the news and information category for every single month this year, coasting ahead of its nearest rival the Weather Channel by an increasing margin, reaching an extra 10 million more visitors in May.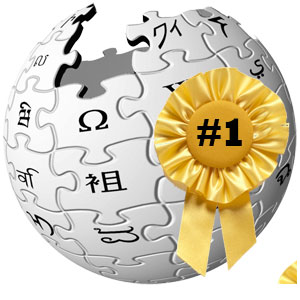 The site is operated by the nonprofit group Wikimedia Foundation Inc, with millions of users contributing content which is checked for accuracy by their vast team of editors and administrators.
Sometimes, major spats can erupt as rival factions demand that their version of events is seen as the 'official' one, while some articles can receive what appears to be an inordinate amount of updating,edits and attention from Wikipedia's admins. See: Brit fumes over Wikipedia, lava lamps and Wikipedia: battleground of the new millennium.
Although Wikimedia's open-access format means that it can suffer from pesky vandals, mistakes and malicious misinformation, its openness means that breaking major news stories can appear ahead of rivals by receiving almost real time updates.
"It's the seminal collaborative online resource," said Nielsen BuzzMetrics Marketing VP Max Kalehoff, adding, "It's like a living amoeba. It's constantly growing."