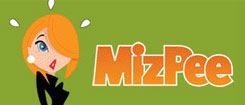 Proof indeed that there's still room for daft online services that you never thought you were needed, MizPee is a website for directing mobile users to the nearest khazi.

Perambulating cross-legged punters finding themselves in urgent need of a visit to the smallest room can log on to the locate-a-bog service and then input their current address to gain a list of the nearest conveniences.
Local loos are listed by location, distance and awarded one to five toilet rolls for their quality.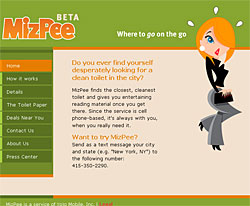 The service also usefully informs pee-desperate punters if the nearest bathroom/restroom/waste liquids and solids transfer station (or whatever Americans call bogs) will require payment, and includes information on disabled access and baby changing facilities.
Users are invited to add their own ratings and comments as to the cut of the convenience, and there's an option to send a text message to 415-350-2290 (US only) with their location to get details of their nearest loo.
The waiting about for the answer could prove an uncomfortable and potentially leaky experience if the SMS response is anything but super-speedy, mind.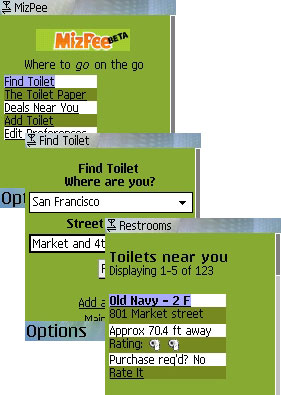 Testing the service, we inputted a Spring Street, NYC address and were given three toilet-packing addresses which included the less obvious loos at the nearby Pearl Paint store which impressed us slightly (if you do fancy making a dash there, be warned that the site advises you that you'll have to buy a sketchpad or something before you can get down to penny-spending business).
At the moment the service is only available in New York, San Francisco, Chicago, Washington DC and a few other US cities.
Of course, Brits out on a Saturday night won't have any need for mobile phones or any of this clever Web 2.0 nonsense, seeing as most prefer to adopt an al fresco approach to urination, depositing their spent beer in the nearest doorway.