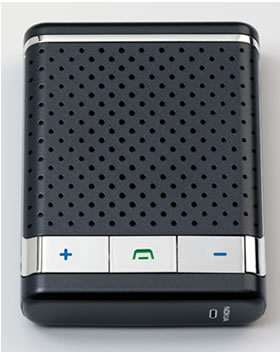 Nokia, king of mobile phones, has announced a Speakerphone, the HF-300.
It's a functional-looking device that isn't going to set the catwalk-goers alight with whoops of joy.
They've done well in reducing the number of buttons to three on the battery-powered device, with two of those being volume controls. They've even missed off a power button, as it switches itself off when it's not being used.

There's no wires between the device and the phone, as it uses Bluetooth, and will give up to 20 hours talk time.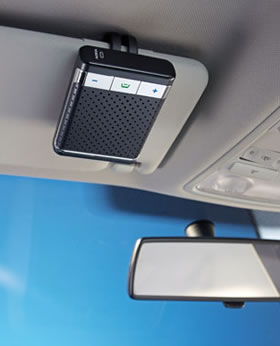 Suggested Uses
They're focusing it for use in car – indeed it easily clips on the sun visor – which, as legislations around the world tightens, and drivers are forced to give up their handsets to improve driving safety, makes a lot of sense.
Don't fry your Kids brains
One market that Nokia appears to have missed (or choose to ignore) is that lots of people don't like mobile phones getting close to their children's heads, as they're worried as to the possible effect of the mobile's wireless radiation. The HF-300 has rubber feet on it, making it easy to place it on a desk.
With the HF-300 Speakerphone, conversations with people can be carried out on mobile phones without the phones being next to their heads.
Nokia expect it to be for sale during the third quarter of 2007, at around 90 Euros.