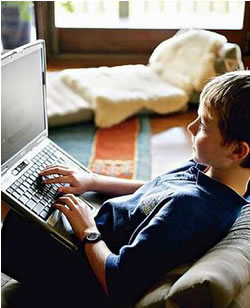 OfCom's Consumer Panel has released a report, Children and the Internet, based on recent research whose findings state that children who do not have an Internet connection at home can become socially disadvantaged.
By way of illustrating how key the Internet is to the younger people in the UK, the report found that "From about age ten, most children believe that Internet access is a 'must have'."

The Chairman of the panel, Colette Bowe spelt it out clearly, "Access to the Internet and the control and fun of a computer is helping many children get better at their school work, and supports better social communication and inclusion."
The use of the Internet as a tool to help with school home work is highlighted by the report and the children interviewed in the research, with quotes like "You can get better knowledge in your head when you use the Internet for school work" from an girl of 11, and an 11 year old boy who found that he could "be really creative on the Internet."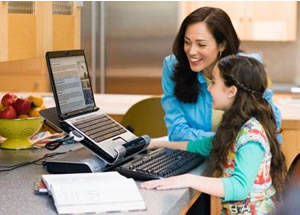 What's stopping Internet connections at home
There's a number of factors in why people aren't setting up computers for themselves, or their kids.
The most obvious being cost. While to many, the dropping in PC prices has made them accessible, there's still plenty of people who find them outside their means, or they've decided that their money is better spent on other things.
The report finds that the overriding barrier is parental fear, fear of being left out and isolated within the family; fear that unsuitable content will start to enter their home; and fear that they will not be able to understand or control the computer.
One father told them: "I just don't know anything about computers and the Internet and I am not interested in finding out."
There's short film on YouTube, made by young filmmaker, Damien Bent, of Youth Animation & Media, that gives a brief overview of the younger people

The report is being used as a basis for discussion at meeting that brings together key representatives from government, think-tanks, the third sector and industry, in London.
Colette Bowe ends on a positive note, "the Panel wants to help shape policy recommendations to close the digital divide."