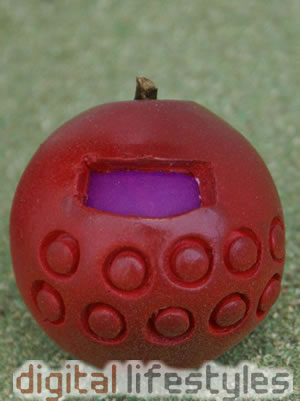 On the eve of the most hysterical launch known to mankind – the Apple iPhone (exceeding even the heavily spent-on Windows XP launch), we have an exclusive the Apple iPhone II.
I know it sounds crazy, but we just stumbled over it while at the RCA 2007 show.
While looking at the work of Alan Outten, we came across one of his projects, No Robots Please!

Alan had been working with children at schools around the West London borough of Ealing.
The projects aim? To stimulate thought around the political and ethical issues associated with the advances in technology.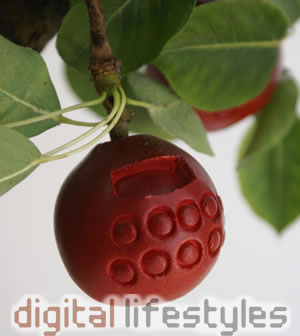 In essence, to get them to think about tech that will impact their lives, like the pro's & cons of lab grown meat.
Starting with simple exercises, such as getting the children to draw their fave things, they moved through three stages, culminating in the final challenge.
For the children to imagine what technology might impact, with a slight steer towards them considering plants and animals, while "keep away from the more obvious things of use of technology," Alan told us – hence the No Robots Please.
Apple iPhone II
Three children from St Gregory's school – Hanna and two Roisin's – came up with the idea of the Apple phone. Details in the image below.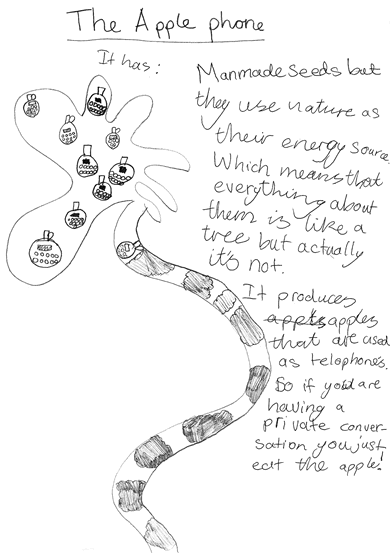 With quality ideas like this around, do we really need to be getting so excited about Apple's new phone?
Alan Outten
No Robots Please. Site launching 29 June.