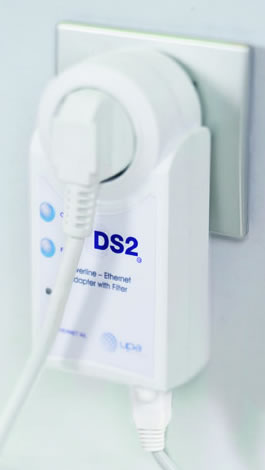 Powerline chipset supplier, DS2, has been conducting some speed tests with their 200Mbps product in an attempt to prove how much quicker distributions within households can be using their Powerline Communications (PLC) than rival technologies and products.
As we all know, there's a (sometimes major) difference between the claimed performance of network products and what it delivers in the real world. Some of this is down to legitimate things like error correction overheads, but lots of it is down to other factors.

Taking a setup of what they have defined as a "typical European and US home," they've been conducting some speed trials using the average distance between where the DSL connection comes into a household to where the TV, and therefore IPTV gear, is.
DS2 have found that they're an average of four times faster than 802.11n WiFi, extending all the way up to 10 times faster if there's a need to cross three walls.
Thick stone walls (that there is in a number of European houses) offer a different story all together, with performance dropping through the floor for WiFi.
PLC devices aren't affected by the number of thickness of walls, but their performance does diminish the greater the distance from the source of the data.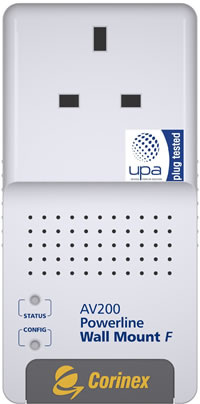 Real world, Apple TV examples
All of these numbers are all very well, but that does it translate to in the real world?
In real terms, this equates to a film trailer on the online Apple store taking less that 20 seconds to download rather than taking 80 seconds using a 802.11n.
Not too much stress for short content, but slightly frustrating all the same.
The big differences occur with bigger content. DS2-delivered full length films take ten minutes to download, rather than forty minutes using a 802.11n – making it a practical experience rather than a something that you're unlikely to have the patience for.
Multiple viewers
When we spoke to DS2, they also told us of tests they had been running on BT Vision and the impact of multiple viewers within the same home.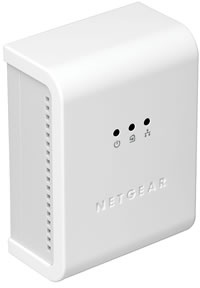 This is something that we've been mulling on for a number of years now – as IP viewing takes off, how will all of the content be delivered around the home to multiple boxes.
DS2 findings are that 99% of homes in the UK should be able to have at least two, possibly three viewers watching IP-delivered video – something that cannot be matched by a WiFi delivered service, such as the one being shipped by BT with their BT Vision standard setup.
If all of this sounds totally convincing to you, DS2 were pleased to tell us that they are working with three hardware manufacturers each with their own box – D-Link DHP-301, NETGEAR HDXB101, Corinex AV200.