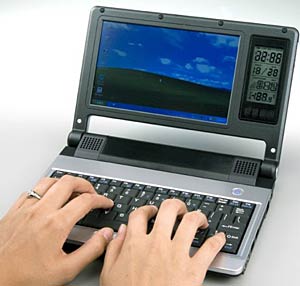 Ramping up a ton of pressure on the Palm's new Foleo is VIA's new NanoBook Ultra Mobile Device, an ultraportable laptop with a claimed retail price hovering around the 'dead cheap' price band at just $600.
Sure, the thing looks like it grew from an ugly acorn, rose to the top of the ugly tree and then hit just about every ugly branch on the way down before landing in a pile of ugly dung, but the specs sure look pretty for such a bargain basement device.

The silvery plastic laptop – still in a reference design stage of development – manages to be both lighter (850g, 1.87 pounds) and smaller than the Foleo and runs on either Windows XP or Vista.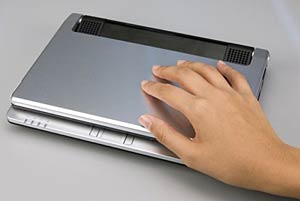 The laptop sports a space for a pop-in module, and is pictured with a hideous LCD display, seemingly styled in homage to the time where "99 Red Balloons" soared up the charts.
Powered by a 1.2GHz VIA C7-M processor, the NanoBook supports up to 1GB of RAM, and comes with a 30GB hard drive, a 7-inch WVGA display, Bluetooth (type not specified), 802.11g WiFi, DVI-out, GPS slot, VoI and a WWAN module.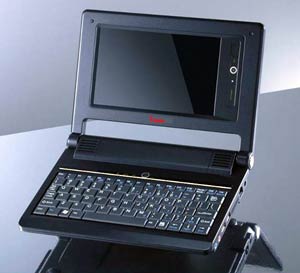 Battery life is stated at an optimistic five hours of battery life.
Engadget reports that Packard Bell have bagsied the use of the reference design to form the backbone of their EasyNote XS lappie, due out in Europe later this year, and VIA say another OEM has also signed up to use the design.
Although it's so ugly we'd probably have to cover it with Victorian lace to cover up its ghastly looks, we can't argue with the fact that $600 for a fully-fledged ultraportable XP/Vista laptop weighing less than two pounds makes a bit of a wallet luring prospect.