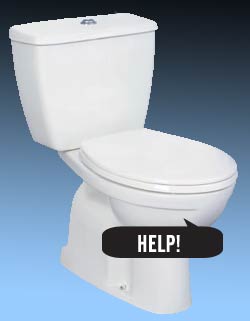 An astonishing 855,000 handsets are flushed away every year in the UK, totting up to an annual £342 million's worth of phones flying around the u-bend.
The rather startling figure comes from the price comparison and switching service, SimplySwitch, who claim that 4.5m handsets are lost or damaged every year, with many enjoying a rather bizarre demise.
It seems that phones are particularly prone to falling down the loo as a result of falling out of pockets or being knocked off the toilet roll holder (or, we expect, slipping out of the hands of drunk blokes feebly failing to multitask after a skinful of Super-lager).

The next most common loss is leaving the phone behind in a boozer (810,000 handsets) while 315,000 phones were left in taxis and another 225,000 orphaned on buses.
But they were the lucky phones, with 58,500 handsets suffering the ignominious fate of being chewed to bits by dogs last year, while another 116,000 experienced unwanted spin cycles in washing machines.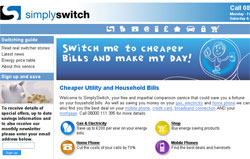 According to SimplySwitch's figures (which were taking with a veritable mountain of salt), over a quarter of mobile owners have lost or damaged a handset with blokes being the most useless (28 per cent of men compared to 26 per cent of women.)
It seems that the older you get, the less chance there is of your phone taking a spin down the toilet, with figures revealing that just 16 per cent of over-55s admitted to losing or damaging their handset, compared to the 40 per cent of fumbling, clumsy, phone dropping users under 34.
SimplySwitch.com's spokeswoman, Karen Darby, commented, "Of the 18 million new handsets bought in the UK every year, roughly 4.5 million will end up lost or damaged. With handsets now costing up to £400, and people often opting out of the insurance package, there's more reason than ever to look after your mobile."
Darby sagely advises users to keep a copy of your phone numbers on a computer or spare SIM card, adding, "As phones continue to shrink in size, they also become easier to lose, so people need to take extra care."