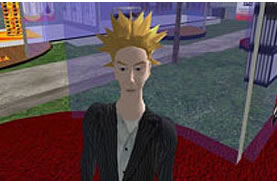 Tonight sees the first BBC TV programme broadcast in Second Life – The Money Programme.
Not surprisingly, the subject will be virtual worlds with two sections being covered – free to enter worlds like Second Life and pay for services, or Massively Multiplayer Online Games (MMORPG), like World of Warcraft.

Philip Rosedale, the creator of Second Life is interviewed, as are the people behind marketing company Rivers Run Red, who are behind Reebok's virtual shop. By no coincidence what-so-ever, the programme will be in the Rivers Run Red cinema.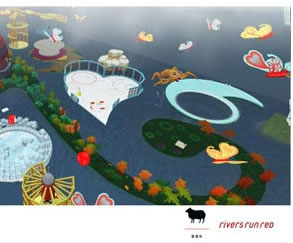 It's highly probable that Rivers Run Red can't quite believe their luck that the BBC will be giving them _the_ largest advert imaginable.
On the MMORPG side, they'll touch on the trade in virtual goods 'illegally' traded for real money.
The programmes run at 7pm, 8pm and 9pm at the Rivers Run Red Cinema (coordinates Rivers Run Red 200, 123, 45).
For those who want to see the programme … but in First Life, it's on BBC2 at 7pm on the other box in your house – the TV.