The integration between YouTube and Google is becoming ever-stronger.
We were doing a bit of research on Google today and noticed that they've now included the ability to actually watch the videos that are coming up as search results, _within_ the Google search results.

Simply by clicking the Watch Video link, the search results below the YouTube item move down the page, making space for the video player. The video then automatically plays.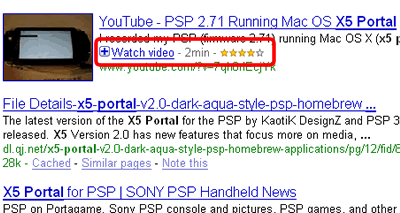 Beneath the video are three options to encourage you to browse further on YouTube: Watch on YouTube – Related videos – More from this user.
Beside the link to play the video is also the rating of the video, voted by YouTube members – a good touch that potentially further speeds your filtering of results.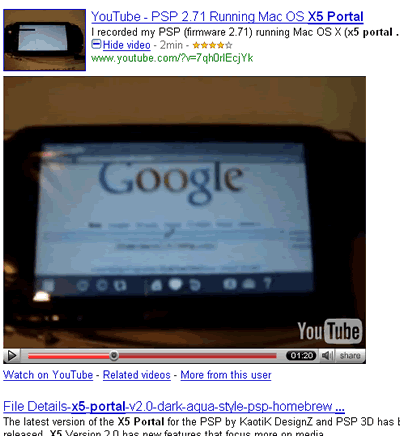 While Google Video results are benefiting from this new feature, it appears that the other Internet video sites are not.
Not all YouTube videos appear to have the feature attached to them, but perhaps this is a process that they're working their way through one at a time.
Impact
For the user of Google this is a big boon, saving them having to navigate away from the results, giving them the ability of previewing a number of video results, while still having access to the other videos.
It will be interesting to see what the response of the other Internet video companies will be to this – and their lack of inclusion. We can imagine that they will starts to cry foul.
Google search results are so widely used, it's getting to the point where people will start to think that Google should also gain additional benefit from integrating their other product features into the results.
Essentially the same cry that went up against Microsoft and the Windows OS.
This step by them could mark the point where people start to call for Google search results become more open, creating a major headache for them.