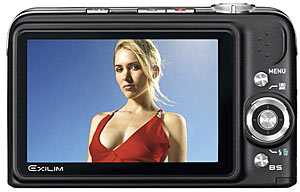 As one flagship burns to the ground in London, Casio have launched their new Casio Exilim EX-Z1200SR camera, which sails at the front of their fleet of compact digital cameras.

Leaping into the megapixel race with gusto, Casio's engineers have manage to shoehorn no less than twelve mighty megapixels resolution into the camera's Twiggy-like form factor, via a 1/1.7″ CCD sensor.
To help keep the wobblies at bay, there's a CCD-shift image stabilisation system, backed by the latest Exilim Engine 2.0 image processing module which totes motion analysis technology.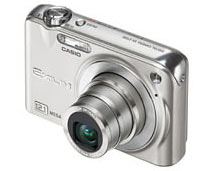 Casio say that this lot works together to banish blurry shots, with the camera analysing the velocity and vector of a moving subject and automatically setting the most appropriate ISO sensitivity and shutter speed.
There's also an auto-tracking AF system combining both face detection and motion analysis technologies onboard, which should leave you no excuse for not perfectly capturing Aunt Maude in action on her Stenna stairlift.
Looking at the optics, the EX-Z1200SR packs a decidedly ho-hum three times optical zoom lens with a more exciting 2.8″ Bright LCD display on the back, serving up an impressive maximum brightness of 1400cd/m2 at centre of screen.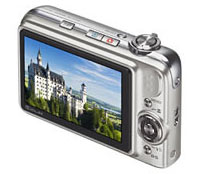 Although packing in the pixels means you can blow up your pictures to poster size, don't expect wonders in low light because the sensor's still a tiny little critter.
Tellingly, Casio have set the the maximum default sensitivity of the EX-Z1200SR at just 400ISO, with ISO 800 and 1600 only available as a 'Best Shot' scene option.
Finishing off the feature set, the camera records H.264 video clips, comes with SDHC support and can rattle off pictures at 3 shots per second, but only at a reduced resolution of 3.0 megapixels.
Pricing and availability is to be announced.