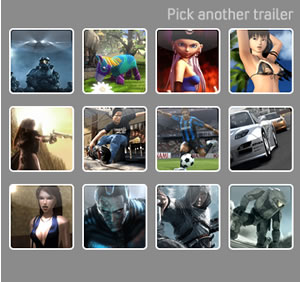 Life as a bedroom DJ or budding band member has taken a number of twists over the last few years. After ages of playing to themselves (or in some cases, with themselves), they now find that the world wants to know them.
Microsoft are casting their large net out to pickup up some music skillz, which they'll use to fit specially composed tunes to Xbox 360 game trailers.
Entering sounds like a cinch. Simply grab a trailer or two from the site (there's twelve available), apply your musical talents to it and re-upload it.

All of the entries will be watchable by the world online, and they'll vote for the songs that do it for them – Cue the point where you get your granny online – just so she can vote for your band.
The winners will get time in a state-of-the-art recording studio, to lay down their track with the help of a professional production team, and walk away with a professional demo tape. And we suspect, a fair degree of publicity.
If successful this could be a remarkable opportunity to catapult your skills from bedroom to a national audience in one simple go.
Get your skates on, you've only got until the 31 May 2007.
Small note – it amused us that the music is being asked for in mp3 format, not a Microsoft format. Are they finally acknowledging that mp3 is the universal format for digital music? Nah, we didn't think so either.