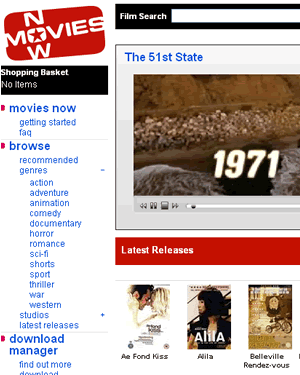 ISP Tiscali have launched a Movies Now service, giving their customers access to over 500 films and entertainment programs without a subscription fee.
There's a choice to either rent the content or download to own, with prices starting at 99p for TV content or for older films.
They're working with Arts Alliance Media, who are providing the content and the technology behind the serving and content protection.
The content is held in Microsoft Windows format and protected with their DRM software, so will only work on devices with the latest Windows Media player, like PCs and some portable media players.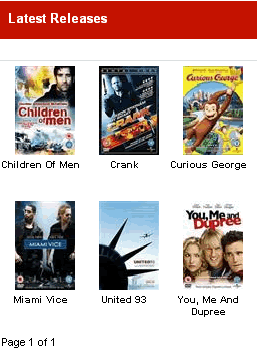 Download rentals
The download rentals have a seven-day window for viewing once the download is completed. Once playback is started, the viewer can watch the film or programme as many times as they like, within a 24 or 48 hour playback window.
While some content is at 99p, the latest blockbuster films in the catalogue are available at 'high quality' for £2.99 or at 'super high quality' for £3.49.
Buy to own
Getting this kind of content is simpler than the rentals side. Prices starts from £4.99 and rise to £19.99. Tiscali describe the super high quality as equivalent to DVD.
Tiscali tell us that most of the buy-to-own content includes a portable version that allows the burning to DVD and moving it to portable media players.
Tiscali are keen to point out that the service is different, in terms of content and offering, from their IPTV service.