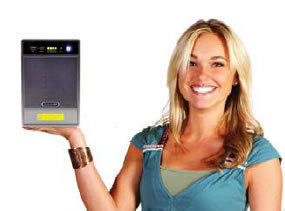 NetGear have announced the execution of a definitive agreement to acquire the privately-held Infrant Technologies, Inc, maker of RAID and NAS technology.
Netgear will be putting $60m cash on the table, with a chance for the Infrant shareholders to gain an additional $20m in cash for over the next three years if, in the oft-used phrase, "specific revenue targets are reached".

Following completion, Infrant president and chief executive Paul Tien will become Netgear's vice president and general manager for storage products.
Chum of Digital-Lifestyles Sam Feng, Director of Product Marketing, will become the Director of Product Marketing for Storage Products at NetGear.
We're huge fans of Infrant and the top quality NAS products that they make – here's hoping that the great quality standards that they've achieved don't slip when they become part of a far bigger enterprise.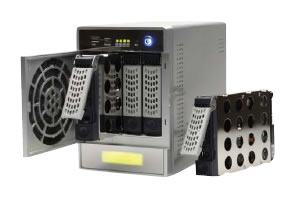 We've had a ReadyNAS NV+, a four-bay desktop NAS, on trial at Digital-Lifestyles Towers and have nothing but praise for it. It's very well made, solid and totally reliable.
Clearly Netgear feel enthused about Infrants products, as was made clear by Patrick Lo, Chairman and CEO of Netgear, as he made it clear where Infrant's product fit, "The ReadyNAS portfolio also complements NETGEAR's digital home entertainment products, including the EVA8000 Digital Entertainer HD which streams digital content from the PC, the Internet and NAS storage devices to the TV."
NetGear is acquiring Infrant's 34 full-time employees, including 21 engineering professionals, its pending patents, proprietary technologies, current products and products in development. The current Infrant product line up includes the ReadyNAS NV+, and the ReadyNAS 1100, a four-bay rack-mountable chassis system, and there is a full pipeline of products for the next 12 months.