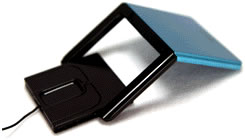 When I travel, I always look for ways to try and reduce the bulk of what I have to carry.
My Apple Mac iBook laptop has a bug where the track pad randomly freezes when it's plugged into the mains (despite digging I've never found an answer as to why, including from Apple), so I'm forced to carry a mouse.
Currently I use a mini optical mouse that I've been pretty happy with to date, but that could change having seen the Slim G4 optical mouse that KJ Global is stocking.

This 5mm thick (!) baby is the size of a PCMCIA card (53mm x 94mm), so it's not going to bulk you out too much – in fact it can be stowed away in your laptops PCMCIA port, if you have one spare.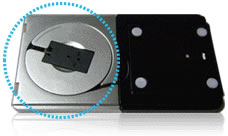 To use it, we're told it just takes 10 seconds to go from ridiculously thin to fully usable. When it's in functioning mode, it provides a two button mouse with a scroll.
It has a major advantage over a lot of mice, in that the USB cable stores neatly into the mouse when it's not being used.
All for £24.99 (€35.99) from KJGLobal
(via)