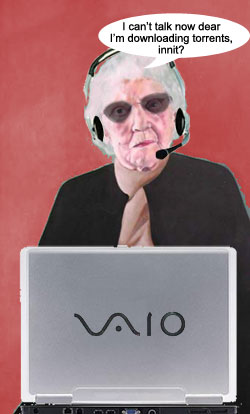 New research has revealed that seven out of ten old folks aren't down with this new fangled keyboard- compu- interwebby thing, and Age Concern is worried that their lack of PC skills is making them miss out on workplace opportunities.
Age Concern's figures have been released to tie in with the launch of their UK-wide Digital Inclusion Network which is tasked with "plugging the gap in opportunities" for crumblies and getting them up to speed with Information and Communication Technology (ICT).

The Digital Inclusion Network is open to any organisations, schools, training centres, community groups, and charities keen to offer ICT training to older people, and offers support through funding, training, publications and toolkits, information and advice, conferences and shared best practices.
Government figures show that the lack of IT training stacks up against older folks looking for work, with over 65 per cent of existing jobs and ninety per cent of new jobs all asking for ICT skills.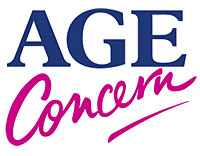 Things aren't helped by an age bias to training opportunities in the workplace, with just twenty per cent of workers aged 50-59 recently receiving IT training, compared to around 33 per cent of 25-49 year olds.
Although the research found that once older folks start mixing it up with new technology as part of their leisure activities, they feel the digital love, but soon become unstuck by a lack of community and training facilities (old people are the least likely to own their own PCs).
MP James Purnell, who regales under the impressively lengthy title of 'The Department for Work and Pensions Minister with responsibility for E-Government' commented: "In a world that is becoming increasingly reliant upon information technology, it is vital that we ensure older people aren't left out. It is equally important that we challenge stereotypes about older people as being afraid of new technology – the popularity of the Internet with 'silver surfers' demonstrates that is simply not the case."
"Internet usage can increase independence and empower people. It is an essential tool for communicating with the world. It can help to reduce social isolation – for example for older people with limited mobility or with family members abroad. That's why I think it is crucial that we support Age Concern in their work to ensure older people benefit from the potential of information technology," he continued.
Gordon Lishman, Director General of Age Concern added that the new BT-sponsored network would help older people broaden their skills for life and employment, expecting 850,000 older people to benefit over the next five years.