We're fans of Joost, the full-screen, P2P TV service still in beta.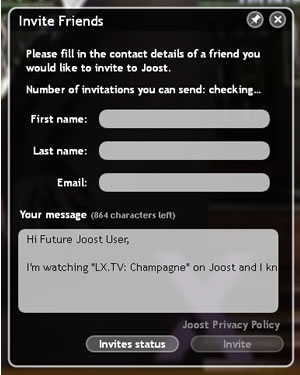 You'll know from our Joost coverage that we think it's definitely one to watch and to that end we want to share the love a little.
We've got three invitation available to you, our valued readers and we're only asking for two things in return.
1 – When you're posting your interest in the comments below, please complete the following – I'd love the Joost Invite, because …
2 – After you've been using Joost for two weeks, write a review for us, giving us your impressions of the service and what you think the impact of it will be.
Simple eh?