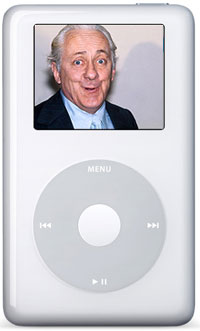 Yesterday, Apple announced that it had shifted its 100 millionth iPod, making it the fastest selling music player in the history of the known universe and quite possibly beyond.
The iconic iPod first appeared in November 2001, with Apple going on to introduce a host of different models, including five generations of the original iPod, two generations of the iPod mini, two generations of iPod nano and two generations of iPod shuffle.
With the Apple PR backslap machine set to 'turbo,' Steve Jobs issued a statement personally thanking, "music lovers everywhere for making iPod such an incredible success." And he means that most sincerely, folks.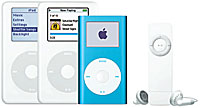 Never one to knowingly underhype his own products, Jobs continued; "iPod has helped millions of people around the world rekindle their passion for music, and we're thrilled to be a part of that."
As ever, celebs were lining up for a piece of the profile-boosting action, with Mary J. Blige apparently suffering some sort of strange pre-iPod amnesia, claiming that she found it "hard to remember" what she did "before the iPod," before going on to claim that the player was, an, err, "extension of her personality."
John Mayer, another GRAMMY award winner (and quite possibly the owner of a degree in corporate fawning) was also ready and willing to crank up the gush-o-meter, announcing that the "iPod experience has kept the spirit of what it means to be a music lover alive."
We've no idea what on earth that means. But we know it's poppycock.