Industry body Ofcom has published its Digital Progress Report, the result of taking a long goosey gander at current trends in the UK broadband industry up until the end of last year.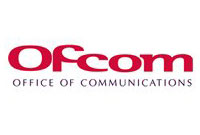 The report found that half of all UK adults live in broadband-connected households, up 11% from 12 months ago and a hefty seven times increase from 2002.
Folks connected to broadband lines are getting good use of it too, with 63% of adults using it daily, while 30% went online at least once a week.
Video content was viewed by 51% of adults with broadband at home, with 26% watching video clips every week.
Over two thirds (70%) of broadband-connected adults bought products or services online, and over half had carried out banking transactions.
Broadband users were found to spend on average 9.1 hours online per week, over double the amount of people still connecting via screechy modems in dial-up.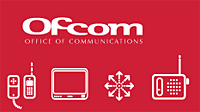 Although just under half of users had no idea how fast they were connecting to the Internet, the report put the average headline connection speed at 3.8Mbps (up from 1.6Mbps in 2005).
Voice over IP (VoIP) services like Skype have seen an increased take up, with one in ten adults making calls over the Internet, double the amount compared to the end of 2005. Of those using VoIP, 14% said they were making calls daily with a further 30% making calls several times per week.
Bundling
Bundling was found to be an important factor for consumers choosing their ISP, with 40% of all adults with broadband at home using other communications services from the same provider.
Wi-Fi
Ofcom found that just over a fifth (21%) of of all UK adults owned a Wi-Fi enabled laptop in February 2007, with a third of that total using public hotspots to access the internet. The amount of available public hotspots was counted at around 12,000 in September 2006, up 32% from the previous year.
Mobile Internet
The report found that despite one in three UK adults saying that they owned an Internet-enabled mobile phone in February 2007; only half had ever actually used the thing to go online.
It seems that a 'lack of need or interest' put off the majority of users (43%), with cost the second reason (31%).