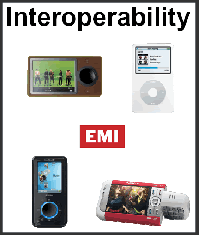 It wasn't the bonanza of Beatles songs that some had hoped for, but Apple has just announced that all of EMI Music's vast catalogue of digital music will be available for purchase without digital rights management from the iTunes Store from next month.
The DRM-free tracks from EMI will be encoded at a high quality 256 kbps AAC encoding – making them "virtually indistinguishable" in audio quality from the original – but at a higher price of $1.29 per song (compared to 99c for 128bps downloads).
Users wanting to 'upgrade' their library of previously purchased EMI content to the higher quality DRM-free versions can do so if they're prepared to fork out 30 cents a song.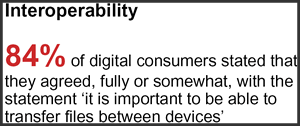 "We are going to give iTunes customers a choice — the current versions of our songs for the same 99 cent price, or new DRM-free versions of the same songs with even higher audio quality and the security of interoperability for just 30 cents more," said Steve Jobs, Apple's CEO.
"We think our customers are going to love this, and we expect to offer more than half of the songs on iTunes in DRM-free versions by the end of this year," he added.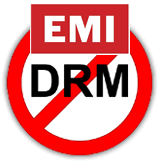 Keen not to miss out on the quote-fest, Eric Nicoli, CEO of EMI Group, piped up: "EMI and iTunes are once again teaming up to move the digital music industry forward by giving music fans higher quality audio that is virtually indistinguishable from the original recordings, with no usage restrictions on the music they love from their favourite artists."
Using the new DRM-free EMI downloads, users can enjoy the tracks without any usage restrictions that limit the types of devices or number of computers that purchased songs can be played on – something that was celebrated by a guy called Eric Chiu posting on the Engadget site who gleefully commented, "My BitTorrent Engine is ready to fire on full cylinder… Demonoid and Piratebay, be ready for the new era of EMI Music."