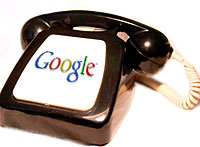 Rumours that Google is working on a mobile phone were given another boost after Richard Windsor, of Nomura brokers, claimed that Google reps at an industry event in Germany had blabbed about such a device.
Writing in a research note, Windsor said, "Google has come out of the closet at the CeBIT trade fair admitting that it is working on a mobile phone of its own."
"This is not going to be a high-end device but a mass market device aimed at bringing Google to users who don't have a PC," he added.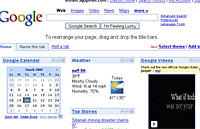 Pundits reckon that Google would be most likely to shuffle into the mobile world under a deal that would let them partner with an existing handset maker and hop on to the network of an existing mobile operator.
Most likely candidate for the phone manufacturing job is the Taiwan-based big boys HTC who already make phones for a large variety of brands.
Naturally, Google's spokesman was keeping Mum today about the existence of any plans, but he did comment that, "mobile is an important area for Google," adding that Google were still keen to create applications for mobile phones and pursue partnerships with industry leaders.