In their constant pursuit for higher profits, BT have put a request into the UK uber-regulator Ofcom, to allow them to charge different prices for phone calls depending on where the phonebox is located, claim TelecomTV.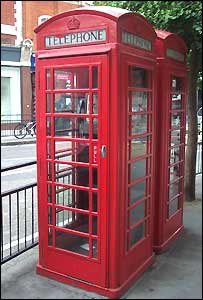 BT is under a legal obligation to provide phone boxes up and down the length of the UK, which they claim numbers 63,795. BT say that 40,500 of these phone boxes are unprofitable.
BT is attempting to negotiate a three-year deal that would let BT "determine the acceptable pricing of pay-phone calls."
Try to get out of their obligations is not really playing the game is it? It's not like their obligation to payphones is news to them.
It's got the ring about it along the lines of charging for directory enquiries. When BT was allowed to start charging for calls to directory enquiries, it was only 'normal' landlines that were effected. Calls to find out phone numbers were free from Payphone, as BT removed the printed telephone directories from them. A few years later BT had the rules changed and started charging from payphone, despite not returning the printed directories.
BT claim that calls from payphones have dropped off by 40% in the last four years, no doubt due to the considerable rise in uptake of mobile phones.
Digital-Lifestyles thinks this doesn't make it right that people who live in remote locations should have to pay inflated prices for using the same payphone and connecting to the same phone network as everyone else, just because BT wants to make more profit.
(via)