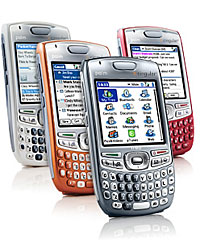 Currently recording more ups and downs than Ron Jeremy's buttocks, Palm's share price continues to oscillate wildly as rumours of a takeover continue.
After the news broke that Palm had hired investment-banking firm Morgan Stanley to advise them about possible business strategies, analysts have speculated that Motorola, Nokia, RIM, Dell, Hewlett-Packard and quite possibly the bloke in the corner shop might be looking to buy out the handheld company.
Although now owning a considerably smaller chunk of the smartphone market, Palm is still in profit, posting earnings expectations between $390 million and $395 million (a figure reduced from the original $430 million after shipping delays with its new Treo 750 smartphone.)
Fans of the old oft-flogged Amiga platform will probably find Palm's curious business shenanigans somewhat familiar: in 2003 Palm was split into two separate companies, with one taking care of t'software and the other t'hardware.
In 2005, Access Systems forked out $324 million to acquire PalmSource – the folks who developed the Palm OS – while the second Palm spin-off company, PalmOne, renamed itself Palm Inc.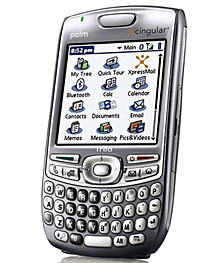 A few months ago Palm shelled out $44 million to Japan's Access Systems for a perpetual license of the operating system used by Treo smartphones and PDAs, ensuring that current and future Palm handhelds remain compatible with Palm's Garnet OS.
While all this faffing about with names, new logos and buyouts was going on, Palm's popular Treo brand has come under increasing competition from technology packed smartphones from the big boys.
Although the Windows-based Treo 750 already looks to be doing well in Europe, the lack of wi-fi continues to mightily miff users and some have been looking at the Treo's lardy lines and hinting that a crash diet could be in order.
China deal
Despite the speculation about its future, Palm has just announced that it's launching the Palm Treo 680 through the world's largest mobile operator, China Mobile Communications Corporation, expanding its operations in the country and establishing its first R&D and Operations Centre in Shanghai.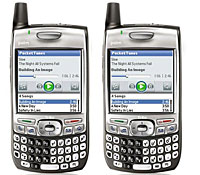 Treo 755p
Elsewhere, rumours are abounding of a follow up to the US-only Palm 700p , the Palm Treo 755p (the 'p' means it runs the Palm OS), previously codenamed Treo Sherlock.
According to leaked info, the 755p will be the first to support CDMA Treo with an internal antenna and come with EVDO, instant messaging, native voice dialling and be available in burgundy and blue.
Much as we heart the Treos, that doesn't sound like an iPhone killa to us, but Palm fanboys are pinning their hopes on Palm co-founder Jeff Hawkins's hints about having a "top-secret product in the wings."
Talking to Business 2.0 a while ago, Hawkins hinted that something very special could be in the works: "One of the missions we have at Palm is to design breakout products. It's hard, really hard, to do. Palm's done it twice, you could argue, with the original Palm Pilot, and the Treo smartphone. We've got another one in development."