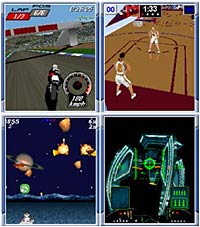 Mobile games are starting to rake in big revenues in the States as perambulating punters warm to the idea of downloading games for their phones.
According to research firm Telephia, earnings from the category of games known as "on-portal" took a hefty 61 percent leap skywards in the fourth quarter of 2006 in the US.
Telephia say that over 17 million Americans downloaded a mobile game during the last three months of 2006, representing a beefy 45 percent jump from the 12 million recorded during the same time of 2005.
The US now makes up nearly a third of the worldwide mobile gaming market, which shaped up at around 38 million downloads per month in 2005, according to stats firm iSuppli.
Their figures predict that the number will hit around 134 million game downloads every month by the year 2010.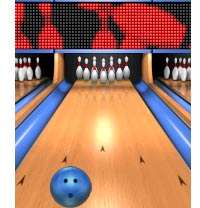 Although you might imagine that mobile gaming would be the near-exclusive preserve of socially challenged males aged 25 to 36, Telephia says that it's the ladies who are the hottest to trot, with 65 percent of U.S. mobile game buyers being of the female persuasion.
With the U.S. mobile game revenue registering a till-straining $566 million revenue in 2006, there's clearly big profits on the horizon.
iSuppli are predicting that the worldwide mobile gaming market will be worth $6.1 billion by 2010, up mightily from 2005's total of $1.8 billion.