The Kendra Initiative is hosting a Cross-Media Summit about Content Delivery next week, on Friday 9th March in London.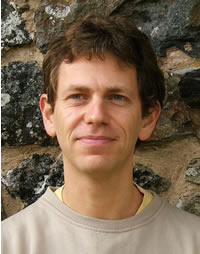 The full day event, running at the Frontline Club, is billed as "The Strategy, Technology and Business Case for Content Description, Visibility, Search and Discovery."
The event is aiming to tackle one of Digital-Lifestyles hobby horses – In a sea of infinite content, how do you, as a willing content consumer, locate the content you want to use? As Peter Buckingham, Head Of Distribution and Exhibition, UK Film Council puts it, "The biggest threat is obscurity."
The approach of this free-to-attend event is from the content owners perspective, looking at what is the weakness of current metadata standards; if they can be adapted to work better; if not, what is the appetite for more metadata standards for cross-media description?
Metadata standard are all very well, but often live within a bubble of non-implementation. The need for metadata-creation tools and how to persuade the industry to use them will also be covered.
We spoke to Daniel Harris (mug shot above), founder of Kendra, "It's all about making things work, making the open marketplace work together. We're really pleased to see how many people are coming along to it, creating a universal meta data."
"As with all industries that involve connecting people, some people [involved in this] gain from there being a problem, but people are seeing that they can work outside their industry sector. This is a cross-industry problem that we're trying to solve."
So far around fifty people have signed up including representatives from important players such as Patrick Attallah, CEO, ISAN (International Standard Audiovisual Number); Keith Hill, Head of R&D, MCPS-PRS Alliance; Mark Stuart, Principal Engineer, Pioneer Digital Design; Iain McNay, Board Member, AIM (Association of Independent Music) and Chairman, Cherry Red Records; Rich Lappenbusch, Director, Microsoft Entertainment and Board Member, DDEX (Digital Data Exchange).
Being tech driven, those not able to physically attend will be able to hook in via Instant messaging and Skype.
The event will be free and sponsored by Makeni.