New figures from a US survey by Pew Internet Project reveal that cables are becoming, like, soooo 1990s as more and more people connect to the internet via wireless connections.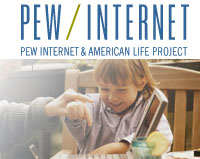 The study, released yesterday, shows that some 34% of internet users have surfed the web or checked email on a computer or smartphone/PDA using a Wi-Fi connection or mobile phone network.
Wi-Fi In The House
Wi-Fi is also proving a hit in the home, with nearly 20 percent of US Internet users now having domestic wireless networks – up a hefty 100% from the same time two years ago.
"We know that 'always on' broadband connections really deepen people's relationship to the Internet; adding 'on the go' to the mix takes this a step further," commented John Horrigan, associate research director at Pew.
"The convenience of wireless access gives people the chance to fire off a quick e-mail to someone while waiting in a doctor's office or check the news headlines on the way to work," he added.
The figures show that wireless folks are more addicted to email than other web users, with 72% checking their email 'on a typical day' compared to 63% of home broadband users and 54% of all internet users.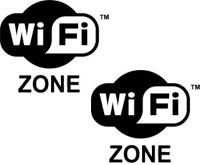 They're news junkies too, with nearly half (46%) going online to read news compared to 38% of home broadband users and 31% of all internet users.
Of course, these figures should be taken with a Table Mountain of salt, because it's ruddy obvious that someone who relies on mobile email for work is going to be using wireless connections more often than your average home user.
Where they connect
The report looked at where people hook up wirelessly and found that the majority (27%) log on in web cafes or other non- work/home environments.
Some 20% of internet users said that they've gone online wirelessly at home with 17% connecting at work. Naturally, there's a fair bit of overlap, with people connecting at two or three of the places above.
It's a shame the survey didn't ask how many were hooking up to free networks and how many were grabbing a sneaky piggyback ride on other folks' unprotected connections, though.
But there's lots more analysis of varying interest here: Pew Internet (PDF)