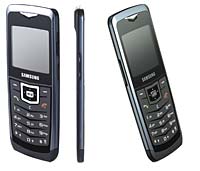 There may be controversy on the catwalks, but thin remains in with the design bods at Samsung, who have just unleashed a trio of anorexic handsets in their Ultra range, the U300, U600, U700 and ultra-thin U100.
Samsung Ultra Edition 5.9 (U100)
Making the phone in your pocket look like a pie-scoffing lardarse is the Samsung Ultra Edition 5.9 (U100), which claims to be the slimmest phone in the world.
Getting just a tad carried away with the hyperbole, Samsung reckon that the U100 employs some sort of Romulan cloaking device, insisting that it is, "thin enough to disappear if turned on its side."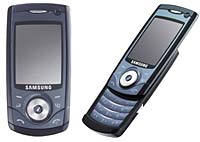 Back to the real world, there's no denying that the U100 is an impressive piece of engineering – and purdy as a picture too – packing in a 3 mega-pixel camera, a 1.93″ color TFT screen and 11 hours of music play time into its 5.9mm wide frame.
Ultra Edition 12.1 (U700)
The second phone in the Ultra Edition II range is the U700 slider, a comparative porker at 12.1mm, offering HSDPA internet connectivity up to 3.6Mbps, video telephony and a 3 mega pixel digital camera with auto focus.
The phone comes with Bluetooth, a "cool wheel" for zipping around the menus, a bundled MP3 player and a rather stingy 20MB onboard memory, expandable to 1GB via a MicroSD card.
Samsung's Ultra Edition 10.9 (U600)
Once again, we suspect the Samsung PR may have been dabbling with funny dust when they were writing the press release for the U600, insisting that the phone was "inspired by the shine and shimmer of the crown jewels."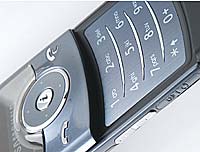 Adjusting the BS output to 'stun,' the press announcement tells us that the handset apparently exudes "elegance and modern style… for the ultimate sophistication" and comes in a suitably daftly-named set of colours, including sapphire blue, garnet red, platinum metal and copper gold casing.
The slider phone comes with a 3.2 megapixel camera, 2.22″ wide TFT LCD widescreen, 60MB internal storage, Bluetooth and Smart Messaging all packed in a slim 10.9mm case.
The Ultra Edition 9.6 (U300)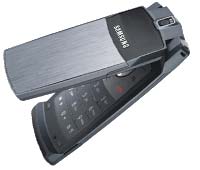 Wrapping up the new line-up is the U300, a 9.6-mm clamshell with a 3-megapixel camera, Bluetooth, TV-out capability and 70MB of onboard storage (but no MicroSD slot).
The 2.2-inch LCD comes with a large 240×320 resolution backed by an external 96×16 OLED.
The Ultra Edition II range should be taking up shelf space in UK and European stores during March/April 2007.