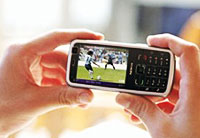 Nordic big-knobs Nokia have knocked out another two handsets for your delectation today.
First up is Nokia's shiny new 3G N77 handset, packing DVB-H mobile broadcast technology in its boxy black and silver frame.
Running on the tried and trusted S60 3rd Edition OS, the handset is dominated by a beefy 2.4-inch, 16 million colour display, with what looks like a bit of a fiddly keypad below.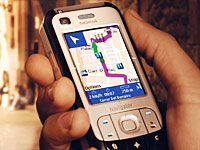 Lurking on the back is a 2 megapixel camera, with the N77 delivering on the multimedia front, offering visual radio and support for MP3, AAC, AAC+, eAAC+ and WMA media.
For annoying bus passengers, there are integrated stereo speakers onboard as well as a standard 3.5-mm headphone jack for adding that extra "Tscch-tschh-tschh" sound to someone else's journey on public transport.
The tri-band GSM / EDGE with UMTS 2100 MHz phone should start shipping to "countries were DVB-H services are available" in Q2 for around €370 ($481).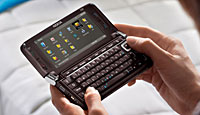 Nokia E90 Communicator
Nokia has also announced the official specs for their S60-series E90 Communicator.
As befits such a pocket bulging beast, there's a ton of functionality onboard for sharp suit-clad corporate schmoozers, with this latest version of the Communicator range getting a mean, business-like, all-black retread.
Globe trotters will heart the quad-band GSM, WiFi, and HSDPA connectivity, and there's a 3.2 megapixel camera (with flash) and a more basic camera upfront taking care of photo/video duties.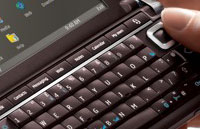 There's also integrated GPS and Nokia Maps wedged into the chunky handset, but all those features are going to come at a wallet-whipping price, with the E90 expected to be priced at around a stratospheric €750.