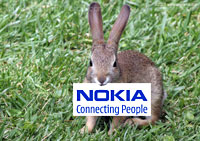 Nokia, the undisputed heavyweight champs of the mobile phone world, have taken the wraps off their new 6110 Navigator smartphone.
Jostling for some elbow room amongst the potentially cash-raking real-time positioning services market, the phone comes with high speed data connections, maps and full navigation software.
Expected to begin shipping in the second quarter with an upmarket price hovering around the €450 ($585) mark, the 6110 Navigator will use Nokia's new smart2go navigation and mapping software.
smart2go
The software lets users put maps and route-finding services onto their phones for nowt, but Nokia would force users to creak open their wallets for more advanced services like voice commands and turn-by-turn car navigation.
The basic application lets users view where they are on a map, search for points-of-interest around them and then create a route to shuffle over to the marked interesting places.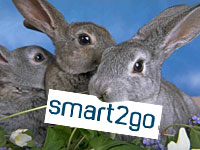 According to Nokia, they will be offering the smart2go on Nokia S60 and Windows Mobile 5.0 devices, and then rolling out support for most of the major mobile OS platforms including Nokia S60/S40, PocketPC, Linux and other Windows Mobile devices.
Super G
Keeping the data hurtling down the line faster than an amphetamine fuelled ferret down a greased drainpipe will be HSDPA (High Speed Downlink Packet Access) technology (otherwise known as 'Super 3G').
There's no sign of any pictures of the Nokia 6110 Navigator yet, so here's a link to some pretty bunny rabbit pictures instead.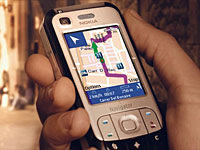 UPDATE: Image through now …. der dah!
[From: Reuters]
WCDMA 3G/HSDPA trials in France
Elsewhere, Nokia and French operator SFR have successfully carried out a series of tests on WCDMA 3G/HSDPA voice calls on the 900 MHz band in SFR's network.
What this means in English is that the increased coverage of the 900 MHz band will reduce network deployment costs significantly, improve indoor reception and help rural French farmers plan their next country-stopping protest.
[via]