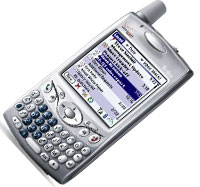 Mobile phone users are increasingly getting jiggy with the wee buttons on their handset as new figures show mobile Internet access soaring.
According to the Mobile Data Association, UK mobile owners accessed the Internet nearly 16 million times throughout December 2006, adding up to a thumping rise of one million unique sessions over the previous month.
These latest figures mean that mobile users have accessed the web 45.6 million times in the past three months.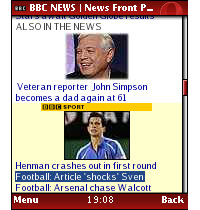 Although the figures suggest we're rapidly turning into perma-connected, perambulating Internet fiends, Thomas Husson, a mobile analyst at Jupiter Research was quick to suggest that much of the recent increase could be down to Christmas gift-giving.
Ol' Tommy also reckoned that mobile data was "far from being mainstream," although he expected an increase in data use as more people got their grubby mitts on internet-capable mobile phones, backed by better user experiences, user education, and cheaper prices.
Ready to rustle up a risotto of facts was Nick Lane, principal analyst at Informa Telecoms and Media, who calculated that there'll be 797.6 million mobile phone subscriptions worldwide capable of web browsing by the end of 2007 (that adds up to 25% of all mobile phones, fact fans).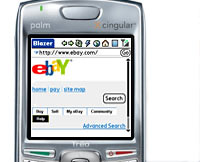 "The continued advancement of handsets means people are beginning to spend more time familiarising themselves with new services," Lane added.
News, sport and weather updates are currently the big hitters for mobile users, although recent surveys have shown an increasing demand for location-aware services like maps and local services.
[via]