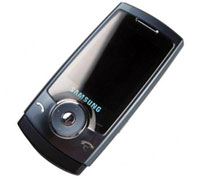 Slimmer than a hungry supermodel deprived of her daily slice of crispbread, Samsung's new Ultra Edition 10.9 slider has proudly grabbed the honours to claim the accolade as the "world's slimmest" slider phone.
Snaffling the crown from the previous super-skinny champ – Samsung's very own D900 – the new phone sees the designers shaving 2 mm from the thickness of the previous champ to create a phone that is in danger of doubling up as a razor.
The all-black slip of a thing offers a simple interface, with a circular controller and call start/end buttons accompanying the largish screen, with the numeric keypad sliding out from underneath.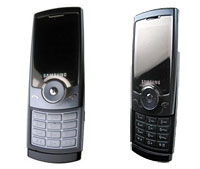 Despite its wisp-like dimensions, Samsung have still managed to squeeze in a fair amount of functionality, with a 3.2-megapixel camera on the back of the phone for grabbing stills.
Naturally, there's an MP3 player onboard plus Bluetooth, video playback/ video out, backed by a fairly reasonable 80MB of internal memory, with a built-in microSD slot offering the option to load up additional tunes.
Much as we love the look of these new super-slim phones, and appreciate how cool and trendy they look tucked into the back pocket of a model's super-tight jeans, we fear they're not for us.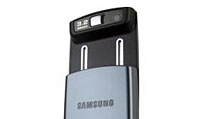 After all, judging by the way our Treo 650 has been battered about during visits to football games and ale-slopping nights at the pub, we reckon the Ultra Edition 10.9 would soon become the Broken Edition 10.9 within hours.
Still, if you're a trendsetting kind of groover that treats your phone like it's a precious object, then you may well love Samsung's new number, although you'll have to wait until more details of the phone are released at the 3GSM Congress in Barcelona next month.
[From Via]