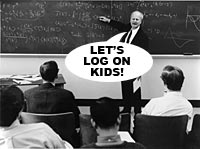 Back in our day we lived in an old water tank on a rubbish tip and considered ourselves lucky if we ate two bits of cold gravel for lunch and had a broken pen for our school work.
But kids today are spoilt rotten, with nearly 60,000 pupils across the Lothians being dished out PDAs, all for nowt.
So far, four Lothian councils are involved in the project, and are currently considering pooling their assets to form a charitable trust and thus become eligible for Lottery funding.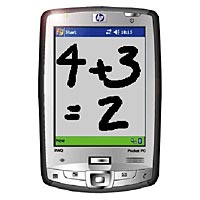 The Scottish initiative – costing £25 million – will see all pupils over the age of 10 in selected schools being handed shiny new PDAs, with 6,000 teachers also enjoying the freebie onslaught.
And if all that wasn't enough, the kids will also be given access to free wireless Internet under the £25m scheme, designed to boost learning in Scotland.
The bumper PDA giveaway follows a successful pilot scheme in Wolverhampton which reported improved results in boffin topics like mathematics and science once the kids were armed with PDAs.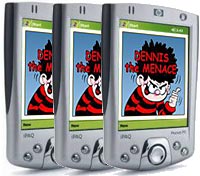 The scheme will also provide free wireless Internet in a move to keep children interested in schoolwork by giving them online access to course material and homework.
While we're all for new technology being used in education, we still think the first thing that will cross the kids' minds when they're handed their PDA will be, "can I get any games for this?"