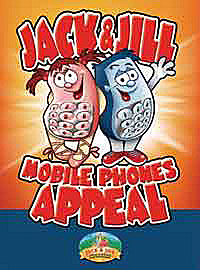 The Jack & Jill Children's Foundation is a charity caring for families with terminally ill babies suffering irreparable brain damage (SDD), and they've announced a three week long fundraising campaign in Ireland.
Thankfully, they'll be no hill climbing or pail fetching involved; instead they want you to hand in your old or unwanted mobile phones.
The Foundation aims to recycle over half a million phones, and hopes to make €500,000 from the project, estimating that it will be able to support one new nurse for every 20,000 phones handed in.
Phones that are still working will be sent to third world countries while knackered phones will be dismantled, with salvageable parts reused and toxic elements disposed of safely.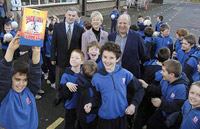 "For the past seven years we've collected empty toner and inkjet cartridges. We saw groups in Britain doing something similar with mobile phones. Last year we did a sort of dry run collecting mobiles and managed to raise around €100,000," said campaign organiser Stephen Bebbington.
The campaign will see freepost envelopes distributed through the news media in Ireland, letting mobile phone owners send off their old phones for free.
Naturally, there's a horde of celebrities onboard, including jockey Frankie Dettori, pop star Ronan Keating and hurling star DJ Carey (we'll have to take their word on his celebrity status as hurling is about as popular as tiddlywinks in the UK).
We dropped the charity a line to see if there's any way UK folks can hand in their own phones – we'll update the article when we get a response.